Forthcoming Events
Friday 5th July 2019 - Community Quarterley Workshop, 'Governance – Being an effective committee'
Committee, Board of Trustees, Steering Group – whatever you call it all Community Organisations need an excellent body.
This training session will enable you to review your governance structure, how well your committee are functioning, explore roles and responsibilities, being an excellent Chair of a meeting, recruiting new Trustees, and problem solving when things go wrong.
1.00pm - 4.00pm at Community House, Selby
£10.00 including refreshments handouts & training materials
Friendship Friday - Every Friday between 11am and 3pm
Come along to our Friendship Fridays for a variety of activities and meet some friendly folk over a cuppa! A great way to end the week, no need to book just turn up. A warm welcome awaits! Only £3 per session.
Horton Housing
We do drop in sessions on Wednesdays at Community House, Portholme Road between 1:00pm - 3:00pm.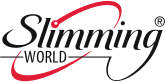 Slimming World
We have weekly sessions every Monday at 3:30pm, 5:30pm and 7:30pm.
We also have weekly sessions on Thursday at 3:30pm, 5:30pm and 7:30pm.